Bakersfield Bankruptcy FAQ.
Common Questions
The Top 17 Frequently Asked Questions
We Get About Bakersfield Bankruptcy

Answers To Common Bakersfield Bankruptcy Questions:
Will bankruptcy hurt my credit?
YES.  But we can help you avoid severe damage and rebuild it.
If you're considering bankruptcy, your credit is likely already destroyed anyway. Late mortgage payments, car payments, credit card payments all negatively affect your credit report.
If you've gotten to this point (considering bankruptcy) and have managed to keep your credit report in good shape, you may want to see if you can avoid bankruptcy with other options.

There are some really good methods of fixing your credit that don't include bankruptcy.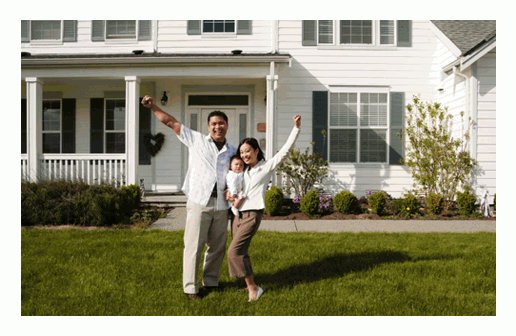 Bakersfield Bankruptcy

A bankruptcy will stay on your report for 7 to 10 years and, yes, it looks bad when you apply for a loan.
However, when you declare bankruptcy some, or all, of your debt gets wiped away...discharged. And that means you are no longer legally liable for those debts. That can actually IMPROVE your credit.
Call us now at...
Or fill out the form below for your free consultation...


If I file for bankruptcy will I ever be able to buy a house again?
YES.
Two to five years after your Bakersfield bankruptcy you become eligible for many bank mortgages and most Veterans Administration and FHA loans.

Will I be able to get a car loan after bankruptcy?
YES.
Car dealers love to sell cars and even if you are "in bankruptcy" some Bakersfield car dealers and lending companies will be willing to give you a car loan.
Of course you will have to show that you have steady and sufficient income to make the payments. And the more of a down payment you provide the more likely they will be to give you the loan.
Be aware though that they will still view you as risky and will likely charge a higher than average interest rate. Even with the high interest it may be worth it because not only will you have the car you need but it will help to rebuild your credit.
And by the way, if you are currently behind on your car payments we can stop the repossession.
Will my spouse have to file bankruptcy too?
NO.
When you file for a Bakersfield bankruptcy your spouse does not have to file with you.
However, if your spouse also has high debt that he/she is having difficulty paying, you have the right to file jointly. If your spouse does not have much debt it might be best to file alone. That way, the spouse that is NOT filing will not show a bankruptcy on his/her credit report.
Keep in mind that California is a community property state.  That means that on some loans the lender has the legal right to come after your spouse if you don't pay your debt.  In other words, your spouse may be equally responsible for your debt.
Is debt consolidation or debt settlement instead of bankruptcy a good idea?
It might be.
There are some reputable companies that can help you with consolidation or settlements. Keep in mind, some of the companies that do this legwork of debt settlement are scammers. They'll take your money and do little work. You may end up in a worse situation than when you started.
It won't hurt to call your lenders and ask for a reduction in the amount you owe but they will expect an immediate and full payoff in exchange. Do you have the money to payoff a large debt completely? Most people don't.
Plus, you might have to pay taxes to the IRS for the amount forgiven. The IRS cannot tax you on debts that are discharged via a bankruptcy.
One of our Bakersfield bankruptcy lawyers will help you determine what can and cannot be discharged.
Will the money I owe for alimony and child support be discharged under my Bakersfield bankruptcy?
NO.
You still owe any child support and alimony that is unpaid AND you are required to continue making the court ordered payments.
HOWEVER...if you're late on any of these payments a Chapter 13 Bakersfield bankruptcy will allow you 3 to 5 years to get caught up on what you've missed. In the meantime you are required to continue making the normal payments. After bankruptcy, your wages cannot be garnished to collect the overdue payments.
Do I still have to pay for government fines, traffic tickets, or criminal restitution?
YES...Mostly.
For the most part anything owed to the government is still owed. During your free consultation we'll go over your specific situation.
If I am not a U.S. Citizen can I still file for a bankruptcy in Bakersfield?
YES...
But you must at least be a "resident". Green Card holders are able to declare bankruptcy and file. And at the 341 meeting you will be required to show your Social Security Card. If you don't have yours on hand you can ask for a copy from the Social Security Administration.
How do I know if I should file for bankruptcy?
WE'LL HELP.
You're right, you may not need to file.  But if you're having difficulties paying your debts, and you can't think of a way to fix it on your own, filing bankruptcy may be your best option.  When you call we'll help you decide if you should file bankruptcy or not.  
Also, see this page..."Should I File Bankruptcy?"
How do I qualify to file bankruptcy?
Almost anyone is qualified to file bankruptcy.  Of course, the bankruptcy code lays out who can and who can't.  There are a lot of variables that we can go over during your consultation.
Also see... "Can I File Bankruptcy?"
I filed for bankruptcy once before. Can I file again?
YES...
If you filed a Chapter 7 previously and want to file Chapter 13 this time, you'll need to wait 4 years after any discharges.
If you filed a Chapter 7 previously and want to file Chapter 7 again, you need to wait 8 years.
If you filed a Chapter 13 previously and want to file Chapter 13 again, you need to wait 2 years after any discharges.
If you filed a Chapter 13 previously and want to file Chapter 7 this time, you need to wait until 6 years after your petition date.
There are many situations that may change the amount of time you have to wait to file a second time. When you call for your free consultation we'll help get it all straightened out for your particular situation.
After my Bakersfield bankruptcy, will I be able to get a credit card or personal loan?
YES...
Credit card companies are more than willing to help you with your fresh start. After bankruptcy you may start receiving credit card offers in the mail. The interest may be higher than average but at least you'll have an opportunity to start rebuilding your credit.


Bakersfield Bankruptcy FAQ
-Frequently Asked Questions
Will all my debts be erased in bankruptcy?
NOT LIKELY...
This is one of the most common bankruptcy questions we are asked. Unsecured loans such as credit cards and personal loans are often erased, or rather, they are discharged from your personal liability. But that rarely includes such things as taxes, alimony, child support, restitution, or many student loans. Most likely you'll still have to pay for those items.
Secured loans such as mortgage, car loans, appliance loans are usually not discharged and the lender has the right to repossess or foreclose if you don't make the payments. If you've been missing payments on your secured debts, a Chapter 13 bankruptcy will allow you to restructure the loans and get caught up on your late payments without having anything repossessed.
After my free consultation how soon can I start the bankruptcy filing?
NOW...
Your bankruptcy can be started immediately but our attorneys will need to make sure we have all the correct information from you before they start processing the paperwork. It can often be started within a day or two.
How much will my Bakersfield bankruptcy cost?
DEPENDS...
Every situation is different. Some take more time and effort than others. When you call for your free consultation on a Bakersfield bankruptcy we'll give you a very fair and reasonable ballpark figure that you'll be happy with.
Also, the Bankruptcy Courts monitor and regulate legal fees, so you can be confident in your investment.
Beware of Bakersfield "bankruptcy mills" that might charge a low fee but will run you through their system as quickly as possible. They often do not get the required information or make mistakes on the paperwork..and that means long delays with your bankruptcy. You get what you pay for.
Do you have a payment plan?
YES...
We understand that money may be short right now and can offer you the opportunity to make monthly payments. However, each type of bankruptcy has it's own deadlines for payment. Ask about your payment options during your free consultation.
Can I avoid bankruptcy?
SURE...
There are businesses and government programs that help you get your finances in order.
They can assist you with creating a budget to manage your income and expenses.
They may suggest you cut your expenses dramatically by temporarily discontinuing anything unnecessary like smart phone service, cable TV, restaurant meals, etc.
They'll probably also suggest you increase your income by, either, working more hours or finding a higher paying job, or even creating a part-time business.
If you want to pursue that option we can point you in the right direction.
It's true that all financial dilemmas can't be solved with bankruptcy. The Bankruptcy Code may not allow you to solve every financial problem you have. Truly, bankruptcy should be your last resort...after you've tried everything else.
But the reality is, if you're currently considering bankruptcy, you may be too deep in financial trouble to waste time with anything but bankruptcy. You may have already tried to deal with your debts by using credit counseling service, spending your entire savings or retirement account. You may have even tried to consolidate your debt with a new loan. Maybe you've tried to sell a car or household items.
These strategies don't always work and may just delay the inevitable.
CONCLUSION...
I hope that this Bakersfield Bankruptcy FAQ has helped you to decide if bankruptcy is right for you.
Job loss, divorce, medical bills, and family responsibilities can all have a negative impact on your financial situation...
This is just life. And some people get more "life" than they deserve. We realize that your situation may not be your fault. After all, "bad things happen to good people" all the time.
A Bakersfield bankruptcy is not the end of the world nor is it the end of your financial world. In fact, you should view it as a new beginning.
We're looking forward to talking with you.
Call now for your free consultation at...
Or fill out the form on this page.