"Should I File Bankruptcy?"
Here's How To Find Out...
You're not the first to ask, "Should I file bankruptcy?"
If you have a large amount of debt that you are having
difficulty paying, then you very likely should file bankruptcy.



...but, in reality, it depends.

Filing a bankruptcy case, and requesting that your lenders stop hassling you, can make some of your debt go away permanently.  Or it can give you an opportunity to restructure your debt so that it's easier to pay.
That could mean lower payments and possible lower interest rates on your existing debt.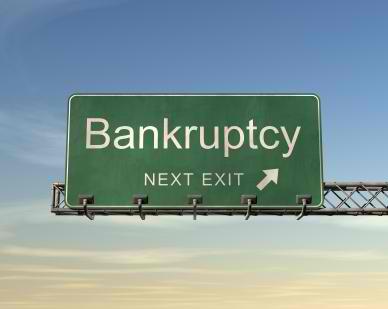 Should I File Bankruptcy?

Those are the benefits.

The only real drawback to filing bankruptcy is that it puts a big negative mark on your credit report for several years.
If you're like most people, your financial situation has already destroyed your credit.  That being the case, adding a bankruptcy to it is not that big of a change.
Call us now to discuss your specific situation.  It's totally free and we can get you on the right track...
Or contact us via the form below...

So, Should I File Bankruptcy?
Ask yourself these questions...
"Do I have an abundance of debt?"
"Am I having problems making my minimum payments?"
"Are creditors calling me regularly?"
"Would I like to have a new start financially?"
"Would I like to be free of the burden of excess debt?"
"Would I like to avoid wage garnishment?"
If you've answered YES to some or all of these questions, you probably should also answer YES to the question of "Should I file bankruptcy?"
Of course, there are some details that should be considered...

Is Bankruptcy Right For Me?
Bankruptcy is not for everyone.
There are other ways to be relieved of your debt.  Those "ways" will be determined by your own personal situation.
Who should file bankruptcy?
Well, everyone is different.  There are as many different situations as there are people filing.
You should talk to an experienced and competent bankruptcy lawyer before you make the final decision. You may have options available to you other than bankruptcy.  We'll be happy to give you those options for free.
Also, you'll want to know how bankruptcy will prevent harassment by collectors, affect your personal belongings and your credit report.
Plus, you need to know which "chapter" to file under.
Bankruptcy Chapters:
Should I file bankruptcy under Chapter 7, 11, or 13?
Bankruptcy law is covered under "United States Code Title 11". Within that code are several different chapters such as Chapter 7, Chapter 11, and Chapter 13.
The details of your situation will determine which chapter you should file under.
Chapter 7 Bankruptcy:
For example, Chapter 7 is referred to as a "straight bankruptcy".
A Chapter 7 straight bankruptcy is the easiest and simplest to file. It can help relieve you from unsecured debt such as lines of bank credit and credit card debt.
An easy and simple bankruptcy "means test" will let you know if you qualify to file bankruptcy or not.
Chapter 11 and Chapter 13 Bankruptcies:
Chapter 11 and Chapter 13 bankruptcy filing will help you by reorganizing your current debt.
These types of bankruptcies will protect you and the things you own from creditors.
They will allow you to restructure your debts and make them easier to pay under your individual current financial situation. The result may be lower payments, lower interest rates, and maybe even temporary suspension of payments.


Your Debt Is Your Responsibility
"Should I file bankruptcy even if it's not my fault?"
The current financial challenges you face are not unusual...
Since the financial breakdown of 2008 bankruptcy filings have increased dramatically.
Much of it is likely not even your fault...
You may have lost your job, experienced a medical emergency, or been forced into a divorce.  These are the three most common reasons a person files bankruptcy.
However it is something you are responsible for.  No one else.
You can't blame it on your boss or your ex-spouse.  It is your job to get the info you need to fix the situation.  Regardless of the reason or who's fault it is.
And if you ignore the problem, it just gets worse and worse.  
Get a handle on your debt issues today.  Years from now you'll look back and be glad you took care of things in a timely manner.


Is bankruptcy right for me?

That's where we come in.  When asking, Should I Declare Bankruptcy?, a qualified lawyer can give you the best answer for your individual situation.


Ask A Bakersfield Bankruptcy Lawyer
We can help you get a brand new start.
One of our experienced Bakersfield bankruptcy lawyers can give you the information you need...for free.
There's no need to continue living with a few mistakes of the past when you can talk to professional offering relief today. One who can get the details of your unique situation and lead you to making the best decision for you and your family.
Summary...
"Should I file bankruptcy?"
Depends.
Not everyone needs to. 
Every person's situation is different. 
We may be able to offer you a better option.
Call us today for a completely free consultation. There is absolutely no obligation and we can answer all your questions.
Or fill out the form on this page and we'll contact you right away.