Chapter 7 Bankruptcy - 
What, How, and Why
Filing Chapter 7 bankruptcy ain't no joke! 
A Chapter 7 can provide a HUGE relief to your pocketbook
AND to your emotional well-being.
Benefits of Chapter 7 Bankruptcy
Imagine...

No more angry phone calls or letters from debt collectors.
A large portion of your debt just vanishes.
You get a fresh financial start.
AND...you get to keep your house, cars, and household items.
Sound good?
Ready for a solid and powerful new start?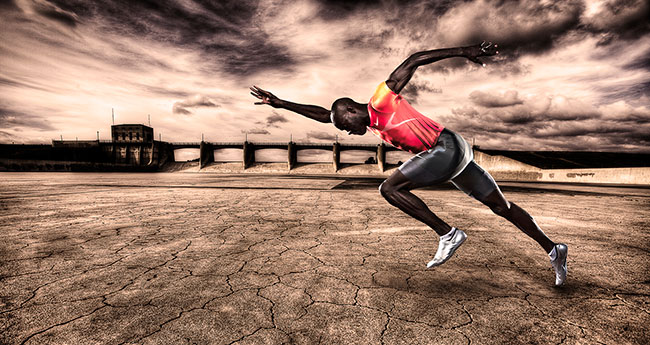 All of this is possible when you file Chapter 7 bankruptcy.
It's not guaranteed of course but it is possible. Everyone's situation is different. In your bankruptcy, you may decide that selling your house to get the mortgage off your back is the best thing for you.
You might even decide to sell everything you've got and start over OR keep as much as possible while eliminating your credit card debt.
Again, your situation is unique.
Call us now for your free consultation...
Or fill out the form below...


So, let's take a look at how a filing for bankruptcy, chapter 7, can benefit you...
In General, A Chapter Seven Bankruptcy Filing
Let's You Erase Your Debts.
However, the bankruptcy courts and the U.S. Government are going to ask you to declare bankruptcy in a "responsible" way...
If you CAN pay some of your debts, they're going to ask you to do so.
What Is Bankruptcy Chapter 7?
Filing chapter 7 bankruptcy allows you to completely erase some or all of your debt if you're not able to pay it.
And the debt that is not erased can be restructured with manageable payments so you can get caught up...Or you can sell an item (like a house or car) to pay it off fast.
In the meantime, the banks aren't allowed to pursue you for the debt.
Lost your job?
Your business went belly up and you can't pay your bills?
Spent some time in the hospital or at home with an illness or injury?
The government is on your side here...
They help you notify your creditors that you've filed chapter 7 bankruptcy and keep them off your back while you get your finances back in order.
Chapter 7 allows you to erase your unsecured debts like credit cards and personal loans. And secured loans, like a mortgage or car payment, can often be restructured so you can get caught up.
Filing Chapter 7 Bankruptcy Details
Here are some important details about filing chapter 7 bankruptcy...
Before you file bankruptcy chapter 7, a "Means Test" will help you decide if you qualify.  This is not really a "TEST" per se...it's just a summary of your income, expenses, and debts that will help determine if Chapter 7 is your best option. Or just call us for free assistance...661-230-7900.
After you file for bankruptcy chapter 7, the whole process will take anywhere from 4 months to 6 months to complete.
The chap 7 bankruptcy filing fees run between $300 and $400. And the lawyer fees are very reasonable.
Filing for bankruptcy chapter seven won't take too much of your time. A couple of short conversations with your bankruptcy lawyer and one trip to the courthouse usually gets it done.
An EASY credit counseling class is required. Don't worry about this... it's a piece of cake.  You might even be able to do it online.
If you've declared bankruptcy once already it's not a problem...you may be able to file again.


If you're currently making a decent income we might suggest you file Chapter 13 bankruptcy instead of Chapter 7.
Your bankruptcy lawyer will help you file an "Automatic Stay" which will...

Prevent your wages being garnished.
Stops the harassing phone calls and letters from creditors.

Keeps predators away from your bank account.

Stops foreclosure and repossessions.

Keeps your welfare and other benefits coming in.
How's all that feel?  
Can you spell R-E-L-I-E-F?
Some Other Things You Should Know About Chapter Seven Bankruptcy
The chapter seven bankruptcy court will help you decide what should be sold (in order to pay off debts) and what can be kept in your possession.
The court will appoint a "trustee" who will help decide HOW your debts will get paid and what should be sold (if anything) to pay those debts.
You'll probably find that most of your property is "exempt" from bankruptcy law and you'll get to keep it...even your house and cars.
Most of the time you will still owe these items...
Overdue taxes.
Child support.
Alimony.
Student loans.
Chapter 7 bankruptcy laws and rules only SEEM daunting at first. Click here for a simplification of Chapter 7 bankruptcy laws and rules.
Here are some things the bankruptcy courts want to know...
Your total monthly income.
Your total monthly expenses.
Your total debt.
Real estate and personal property that you own.
Plus, a little info about what you've been spending your money on during the last two years.
This is easy stuff. During your free consultation your bankruptcy attorney will help walk you through the minor details.
Chapter 7 bankruptcy lawyers are not hard to find. For a free consultation with a Bakersfield bankruptcy lawyer call (661) 230-7900. Click here for tips on finding and hiring a good bankruptcy lawyer in your area.
Still have questions? See Chapter 7 Bankruptcy FAQ.
Not sure if you qualify? See Chapter 7 Bankruptcy Requirements.
Recently some new bankruptcy laws have gone into effect. See... New Bankruptcy Laws, Chapter 7.
Here's the step-by-step Chapter 7 Bankruptcy Process
What about life after bankruptcy? It can be really good! See After Bankruptcy, Chapter 7.
Conclusion: Filing Chapter 7 Bankruptcy in Bakersfield
As you can see, filing bankruptcy
can be incredibly beneficial.
You can get some, OR ALL, your debts completely erased forever. You can file an "automatic stay" which keeps your debtors from trying to collect AND can stop foreclosure and repossessions. You can file chapter 7 bankruptcy and still keep your house and cars.
And by the way, getting new credit after you file is not as hard as you might think. So your fresh start might include new credit cards and loans.
So, the benefits are many.
Well, What are you waiting for?...
Please call us now for your free consultation at
Or fill out the form on this page.